Current Upcoming Sunday Service:
June 4, 2023 – Trinity Sunday – Senior Sunday                       Bulletin
We now provide a live stream of our 10 A.M. service and preserve the recording in our archive. You may view these services at any time, live, or just after they are recorded.  Occasionally, we may use a previously recorded service for technical reasons.
We will list the services in order as they occur and with any bulletin information if available for that service.
Click for Archive of 2020 and 2021 video services
For more information please contact Grace@GraceGlendora.org.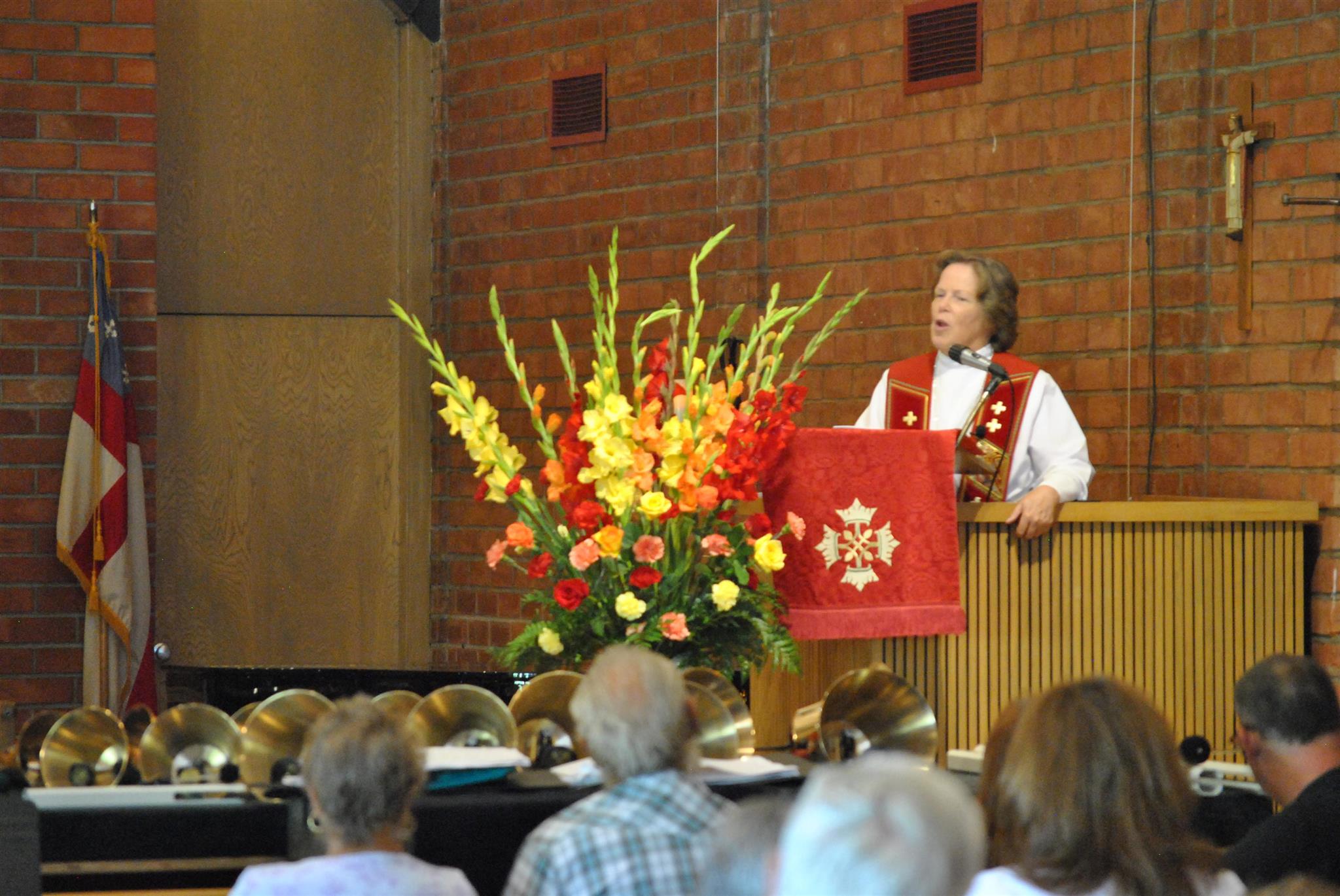 Online Service for 2023:
May 28, 2023 – Pentecost – Memorial Day                         Bulletin
May 21, 2023 – 7th Sunday of Easter                                    Bulletin
May 14, 2023 – 6th Sun of Easter – Mother's Day               Bulletin
May 7, 2023 – Fifth Sunday of Easter                                    Bulletin
Apr 30, 2023 – Fourth Sunday of Easter                               Bulletin
Apr 23, 2023 – Third Sunday of Easter

Apr 16, 2023 – Second Sunday of Easter
Apr 9, 2023 – Easter Sunday
Apr 7, 2023 – Good Friday Service Video
Apr 2, 2023 – Palm Sunday

Mar 30, 2023 – Family Tribute to Paul Meinholz – Slideshow

Mar 30, 2023 – Celebration of Life – Paul Meinholz             Bulletin
Mar 19, 2023 – Fourth Sunday of Lent
Mar 12, 2023 – Third Sunday of Lent
Mar 5, 2023 – Second Sunday of Lent
Mar 5, 2023 – Annual Meeting – 2022 a Year of Recovery for GEC
Feb 26, 2023 – First Sunday of Lent

Feb 19, 2023 – Margo's 89th Surprise Birthday Party
Feb 19, 2023 – Last Sunday after Epiphany

Feb 12, 2023 – Sixth Sunday after Epiphany
Feb 5, 2023 – Fifth Sunday after Epiphany
Jan 29, 2023 – Fourth Sunday after Epiphany

Jan 29, 2023, 2 P.M. – Celebration of Life, Doug Rice             Bulletin
Jan 22, 2023 – Third Sunday after Epiphany
Jan 15, 2023 – Second Sunday after Epiphany

Jan 8, 2023 – First Sunday after Epiphany

Jan 1, 2023 – Lessons & Carols – Holy Name of our Lord

Online Service for 2022:
Dec 24, 2022 – Christmas Eve Family Service
Dec 18, 2022 – 4th Sunday of Advent
Dec 11, 2022 – 3rd Sunday of Advent
Dec 4, 2022 – 2nd Sunday of Advent
Nov 27, 2022 – 1st Sunday of Advent
Nov 20, 2022 – Last Sunday of Pentecost
Nov 13, 2022 – Veterans Day Celebration

Nov 6, 2022 – All Saints Sunday
Oct 30, 2022 – 21st Sunday After Pentecost
Oct 25, 2022 – Celebration of Life; Tony Keyser                Bulletin
Oct 23, 2022 – 20th Sunday after Pentecost

Oct 16, 2022 – 19th Sunday after Pentecost
Oct 11, 2022 – Celebration of life; Carolyn Hinig               Bulletin
Oct 9, 2022 – 18th Sunday after Pentecost

Oct 2, 2022 – The Blessing of the Animals

Oct 2, 2022 – Video Slideshow of the "Blessing of the Animals"
Sept 25, 2022 –16th Sunday after Pentecost

Sept 18, 2022 –15th Sunday after Pentecost
Sept 11, 2022 –14th Sunday after Pentecost

Sept 4, 2022 –13th Sunday after Pentecost
August 28, 2022 –12th Sunday after Pentecost
August 21, 2022 –11th Sunday after Pentecost
August 14, 2022 –10th Sunday after Pentecost
August 7, 2022 – 9th Sunday after Pentecost
July 31, 2022 – 8th Sunday after Pentecost
July 24, 2022 – 7th Sunday after Pentecost

July 24, 2022 – Vacation Bible School in Review
July 17, 2022 – 6th Sunday after Pentecost
July 10, 2022 – 5th Sunday after Pentecost
July 3, 2022 – 4th Sunday after Pentecost – Happy 4th of July

June 26, 2022 – 3rd Sunday after Pentecost
June 19, 2022 – 2nd Sunday after Pentecost – Father's Day
June 12, 2022 – First Sunday after Pentecost
June 5, 2022 – Pentecost – Sr. Sunday
May 29, 2022  – Seventh Sunday of Easter – Memorial Day
May 22, 2022  – Sixth Sunday of Easter
May 21, 2022 – Celebration of life; Christopher Rubel     Bulletin
May 15, 2022 – Fifth Sunday of Easter
May 8, 2022 – Mother's Day (4th Sun of Easter)
May 1, 2022 – Third Sunday of Easter
April 23, 2022 – Second Sunday of Easter
April 17, 2022 – Easter Sunday
April 10, 2022 – Palm Sunday

April 8, 2022 – Memorial for Nina "GG" Porter-Hogan
April 3, 2022 – Fifth Sunday in Lent
March 27, 2022 – Fourth Sunday in Lent

March 20, 2022 – Third Sunday in Lent

March 13, 2022 – Second Sunday in Lent
March 6, 2022 – First Sunday in Lent
February 27, 2022 – Last Sunday after the Epiphany
February 20, 2022 – 7th Sunday after the Epiphany

February 13, 2022 – 6th Sunday after the Epiphany
February 6, 2022 – 5th Sunday after the Epiphany
January 30, 2022 – 4th Sunday after the Epiphany – Video

January 23, 2022 – 3rd Sunday after the Epiphany – Video
January 16, 2022 – 2nd Sunday after the Epiphany – Video

January 9, 2022 – 1st Sunday after the Epiphany – Video
January 2, 2022 – Christmas 2 – Video