Marilyn Scranton, Director
The Handbell Choirs offer youth and adults an opportunity to learn music, develop handbell skills, and enjoy the wonderful camaraderie that comes from making music together. The Handbell Choirs regularly perform for worship services, concerts, and other special events.
Sounds of Grace Handbell Quartet  – The Handbell Quartet rehearses Monday evenings at 7:30 PM in All Saints' room.
Please see Marilyn Scranton (Handbell Director) if you are interested in joining the Handbell program.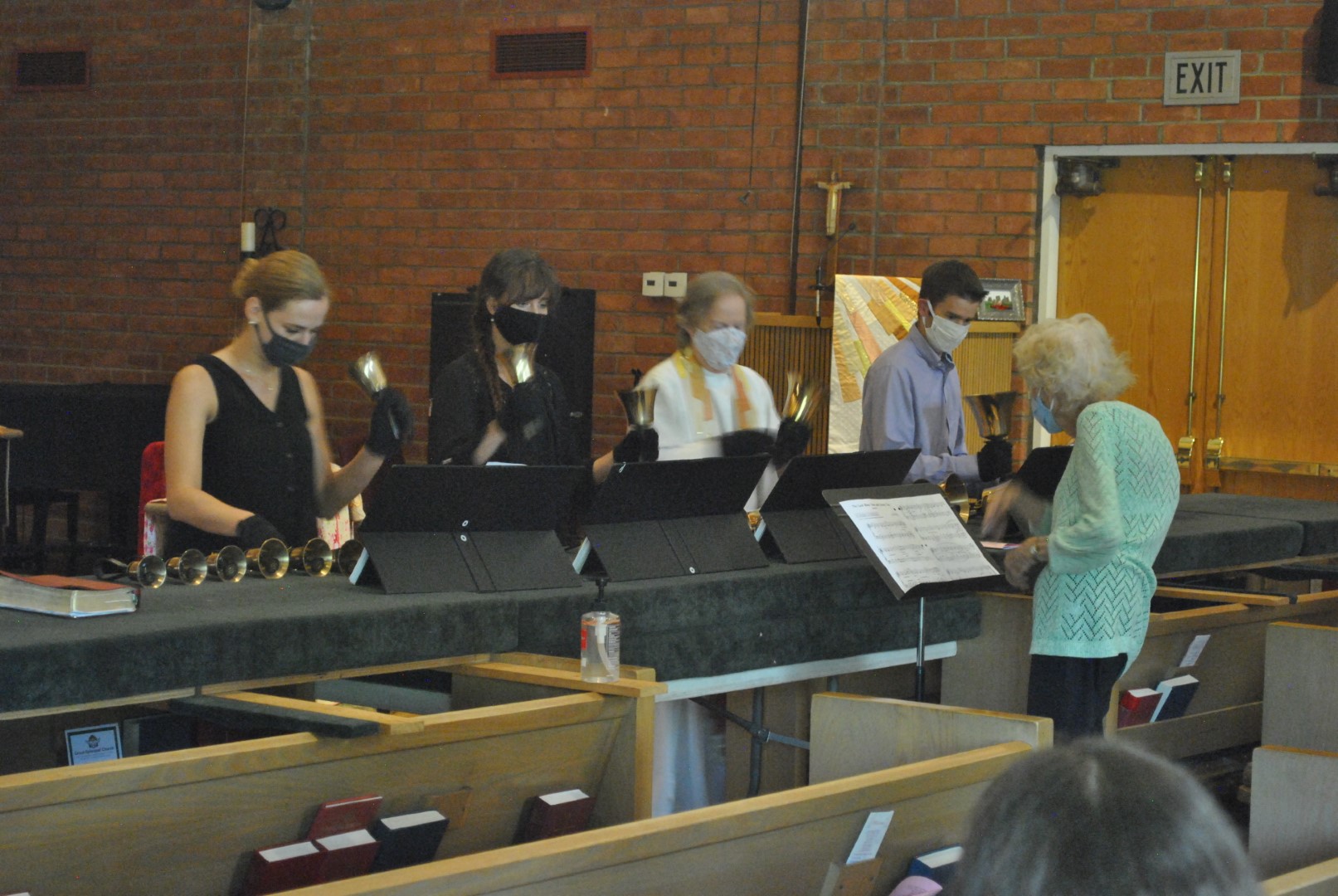 One of the true gifts at Grace Church is the inspirational Handbell Choir. They recently performed at the Richard Nixon Library to rave reviews. With over 100 in attendance, the hour-long concert ranged from Church Hymns to other contemporary music!   What a successful program and such a wonderful sound.
If you have an interest in the Handbell Choir, please contact Reverend Susan or Marilyn Scranton.